December 19
Strength in joy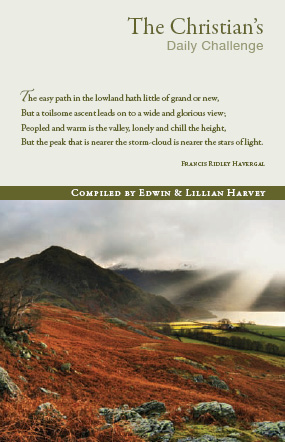 "The joy of the Lord is your strength" (Neh. 8:10).
"These things have I spoken unto you, that my joy might remain in you, and that your joy might be full" (John 15:11).
The gladdest, brightest, happiest thing in all the universe is the Christian religion. There is so much trouble in the world; business men have so many anxieties; toiling men have so many fatigues; orphans have so many desolations. If there be any bright places on earth, show it to them. Let the Church of Jesus Christ be the most cheerful spot on earth
Read full article...