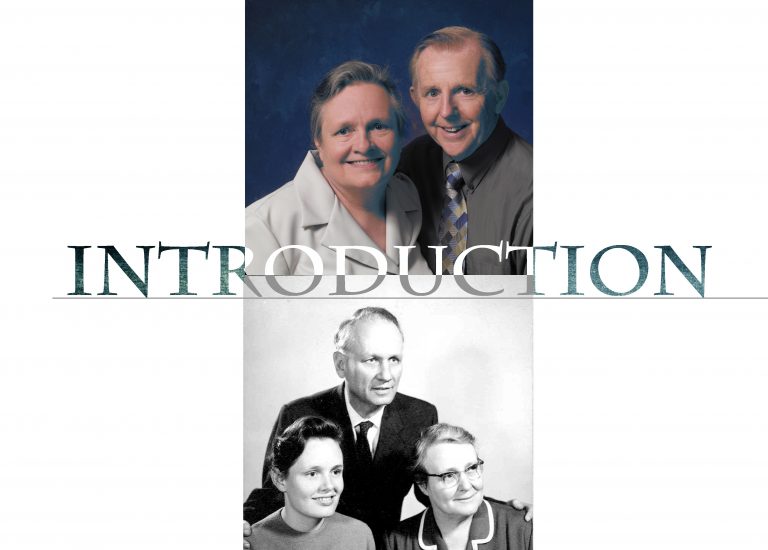 When Edwin and Lillian Harvey were sent to the UK in 1938 as missionaries from their church in America, they doubtless had no idea that posterity would remember them, not so much for their role as directors of a Bible College in Glasgow, or the leaders of an evangelical mission known in England as the M.O.V.E. (Message of Victory Evangelism), but rather as authors of thirty devotional books and the founders of Harvey Christian Publishers, USA. 
Without extensive topical, textual, and biographical files, however, this small family publishing would never have come into existence.  Confined to bed with bronchitis for weeks on end due to the long, damp British winters, Lillian read every Christian magazine and book which came into her possession.  Already co-editor with her husband of the bimonthly magazine, The Message of Victory, and always on the lookout for fresh material, she avidly culled any quotations or articles which blessed her heart and filed them methodically away under various topics.  Then, one day, Edwin and Lillian were impressed by the following verses from the fortieth Psalm: Walk about Zion, and go round about her: tell the towers thereof. Mark ye well her bulwarks, consider her palaces; that ye may tell it to the generation following. (Psalms 48:12,13).  They visualized Zion's towers as her prophets and watchmen, Zion's bulwarks—her reformers and defenders of the faith, and Zion's palaces—those human dwellings made beautiful and majestic by the presence of the King of kings.  This vision materialized into a commission to make these prophets, reformers, and saints known to future generations through the books they would jointly write and compile.
Although Edwin and Lillian were originally from a Wesleyan-holiness background, their books are unique in that they span generations, denominations, and nationalities.  Take for example their first publication—The Christians' Daily Challenge—which contains gems from their extensive files, arranged by topics such as prayer, the importance of God's Word, the use of suffering in a Christian's life, revival, and many others.  Although their compilations differ widely in topic, they were all published with the same goal—to see God's children built up in their faith through the example and writings of past saints. 
The publishing venture the Harveys began in 1956 became known as MOVE Press with headquarters in Staffordshire, England.  They returned to the States in 1981 taking with them over twenty thousand of their books.  After many difficulties, they established a small, publishing in the States which eventually became known as Harvey Christian Publishers.
In 1983, Edwin passed away leaving Lillian with a dilemma.  Already 72 years of age, she asked herself whether she should take her well-earned retirement, or complete the half-finished manuscripts she and her husband had prepared together.  Having already begun the Call Back Series, Lillian decided to take the latter course.  Desperately missing her husband of forty-five years, tears would course down her cheeks and plop onto the keyboard as she wrote about the loneliness and frustration of God's servants and how He used their suffering to bless multitudes.   Lillian compiled and wrote a further seventeen books after becoming a widow.  She continued her writing and publishing until the age of ninety.
After Edwin's death, his daughter, Trudy, edited her mother's writings and occasionally contributed articles and stories.  Trudy's husband, Barry, continued to act as dispatcher and distributor.  Lillian was also helped by friends from the UK who would graciously offer their services.  When Lillian became incapacitated in 2002, Trudy and Barry Tait became directors of Harvey Christian Publishers.
In past years, the Taits have traveled to Europe, Asia, Australia, New Zealand, and all over the States distributing the Harvey's books.  Now, with their added responsibilities and the development of the internet, distribution is mainly through mail order and e-books although they still continue to visit Romania annually and their itinerary sometimes includes other Eastern European countries. 
Trudy and Barry would value prayers regarding the future of the publishing.  Changing times demand flexibility and adaptation.  Pray that the same Spirit Who inspired Edwin and Lillian, will work in and through the books they write and publish.