July 30
Commit thy way and trust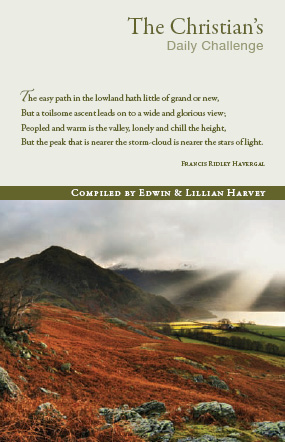 "Commit thy way unto the Lord; trust also in him; and he shall bring it to pass" (Psa. 37:5).
"For we which have believed do enter into rest" (Heb. 4:3).
We must understand that faith is rest. In the beginning of the faith-life, faith is struggling; but as long as faith is struggling, faith has not attained its strength. But when faith in its struggling gets to the end of itself, and just throws itself upon God, and rests on Him, then comes joy and victory.
—Andrew Murray.
Read full article...