May 20
Conquests in daily life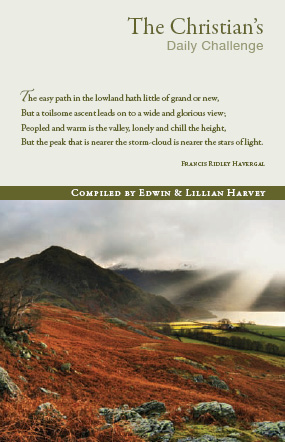 "And chose him five smooth stones out of the brook, and put them in a shepherd's bag which he had, even in a scrip; and his sling was in his hand: and he drew near to the Philistine" (1 Sam. 17:40).
Let no one despise the day of small things. The noblest Christian lives often have their origin in some faithful word spoken in love, or in the reading of a tract, or in some small occurrence, or in a single resolution to break with some besetting sin.
—Theodore Cuyler.
Read full article...