God allures through affliction
November 29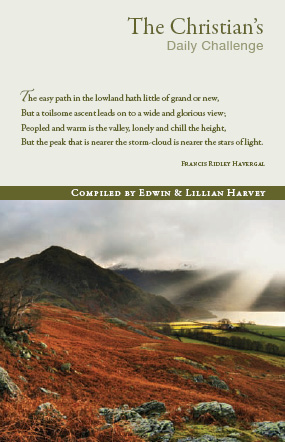 "Behold, I will allure her, and bring her into the wilderness, and speak comfortably unto her" (Hos. 2:14).
"With lovingkindness have I drawn thee" (Jer. 31:3).
Thus God attracts us, showing us His love and His Word, and bringing us unto Himself, alluring us, not scolding us. God does not scold. He allures and draws us and attracts us. That has been His dealing with every soul (Jer. 31:3). Because He loves us, He draws us to Himself. As we look back on our past, it may be that some lives have been hedged up with thorns (Hos. 2:6), and there have been difficulties and trials and troubles, because you have forgotten Him, and gone after other things. But God has allured you unto Himself. He wanted you to feel the hopelessness of all those other things, in which you hoped to find pleasure and satisfaction.
—Barclay Buxton.
Read full article...