October 20
Am I usable?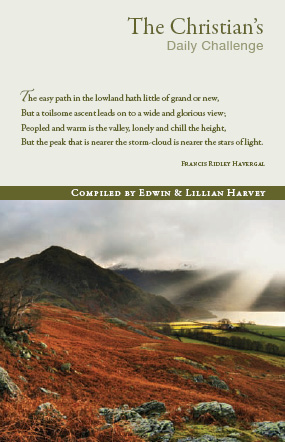 "If a man therefore purge himself from these, he shall be a vessel unto honour, sanctified, and meet for the master's use, and prepared unto every good work" (2 Tim. 2:21).
"Be ready to every good work" (Titus 3:1).
I was talking with a Christian merchant a while ago, who expressed a great and important truth. He said: "People are crying to God to use them, but He cannot. They are not given up to Him; they are not humble, and teachable, and holy. There are plenty of people who come to me and want to work in my store, but I cannot use them; they are not fit for my work. When I must have some one, I have to go and advertise, and sometimes spend days in trying to find a man who will fit into the place I want him for; and then I have to try him and prove him to know whether he will suit me or not."
The fact is, God is using everybody that He can, and using them to the full extent of their fitness for His service. So instead of praying so much to be used, people should search themselves to know whether they are usable.
Read full article...