January 28
Right use of time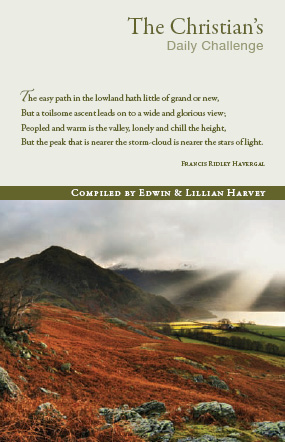 "Behold, thou hast made my days as an handbreadth; and mine age is as nothing before thee" (Psa. 39:5).
"Pass the time of your sojourning here in fear" (1 Peter 1:17).
He who knows the value of time, and will redeem it from useless chitchat and trifling visits, will find enough for all the purposes of his own salvation, the cultivation of his mind, and the work of the ministry. He to whom time is not precious, who lives not by rule, never finds time sufficient for anything, is always in a hurry, and never capable of bringing one good purpose to proper effect.—Adam Clarke.
People complain because their days are few, then act as though there could be no end to them.—Addison.
Read full article...