September 29
Daily strength through prayer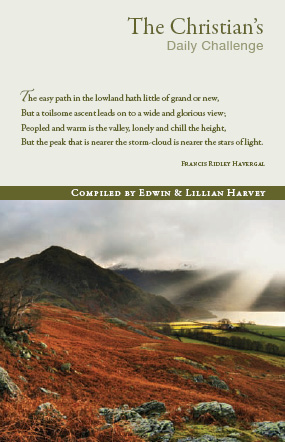 "Seek the Lord and his strength, seek his face continually" (1 Chron. 16:11).
"God is my strength" (Hab. 3:19).
Prayer is the conduit-pipe between my soul and Heaven. It is the outlet upwards for gratitude and yearning desires for blessing; it is the inlet through which the supplies of grace pour downwards into the heart. Prayer is just as vital to my spiritual life as water is to the "monthly rose" whose leaves are now dripping from the refreshing of the pitcher. Alas for the Christian who has broken his connection with Christ!
I do not believe that there is such a thing in the history of God's kingdom as a prayer offered in a right spirit that is forever left unanswered.
—Theodore Cuyler.

Read full article...