July 20
God guides and protects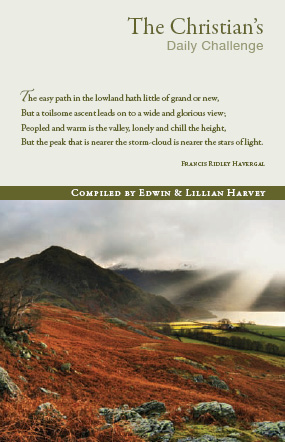 "Lead me, O Lord, in thy righteousness because of mine enemies; make thy way straight before my face" (Psa. 5:8).
"And the Lord went before them by day in a pillar of a cloud, to lead them the way; and by night in a pillar of fire, to give them light; to go by day and night" (Exod. 13:21).
The pillar of cloud by day went before Israel to direct the way forward, to avoid bypaths, and to prevent Israel's getting ahead of God's leadings. The pillar of fire by night was behind to protect His people from the enemy in the rear and to prevent their lagging behind through a reluctance or disinclination to obey divine leadership.
Read full article...