September 26
Read the Bible and grow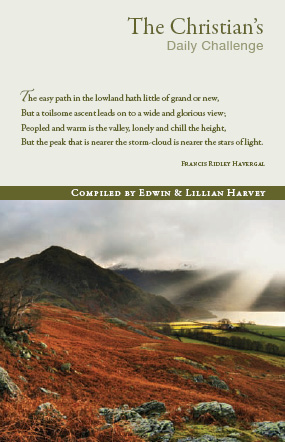 "As newborn babes, desire the sincere milk of the word, that ye may grow thereby" (1 Peter 2:2).
"But his delight is in the law of the Lord. . . . And he shall be like a tree planted by the rivers of water" (Psa. 1:2-3).
Newspapers, and circulating libraries, and magazines, and little religious books—very good in their way, but secondary and subordinate—have taken the place that our fathers used to have filled by honest reading of God's Word. And that is one of the reasons, and I believe it is a very large part of the reason, why so many professing Christians do not come up to this standard; and instead of "running with patience the race that is set before them," walk in an extraordinarily leisurely fashion, by fits and starts, and sometimes with long intervals, in which they sit still on the road, and are not a mile farther at a year's end than they were when it began.
Read full article...