January 19
God's gold mines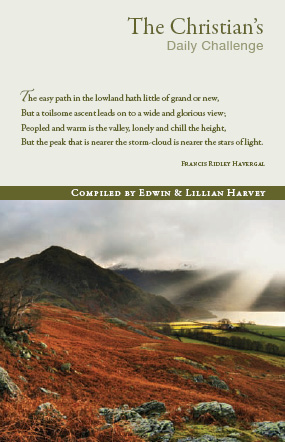 "The Almighty shall be thy gold" (Job 22:25—R.V.).
"Oh how great is thy goodness, which thou hast laid up for them that fear thee; which thou hast wrought for them that trust in thee before the sons of men!" (Psa. 31:19).
Searching through the papers of a young man who had died on one of the earth's rich gold fields, the following poem was found. He had been lured on by the quest of "gold," and went out to make his fortune in the gold digging. But the hardships brought on severe illness, which resulted in his death. It was at this time that Christ revealed Himself to him as the "true gold."
Read full article...