August 11
Opposition before victory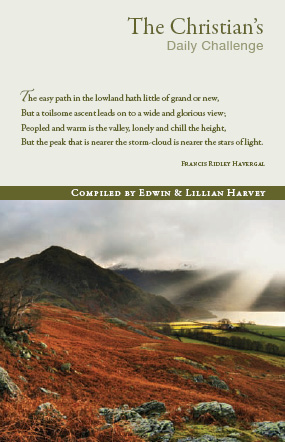 "A great door and effectual is opened . . . and there are many adversaries" (1 Cor. 16:9).
As soon as a man begins to enlarge his life his resistances are multiplied. Let a man tear out of his soul the petty selfish purpose and enthrone a world-purpose, the Christ-purpose, and his suffering will be increased on every side. Every addition to spiritual ambition widens the exposure of the soul, and sharpens its perception of the world's infirmity and the sense of its own restraints.
—J. H. Jowett.
Read full article...