May 26
Prayer for others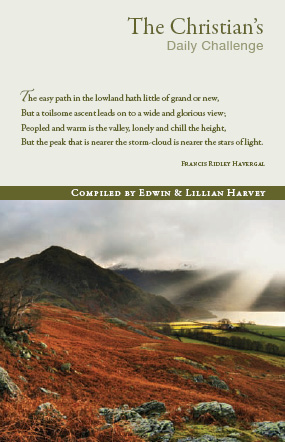 "Pray ye therefore . . ." (Matt. 9:38).
"Ask, and it shall be given you; seek, and ye shall find; knock, and it shall be opened unto you" (Luke 11:9).
Prayer is usually considered to be devotional and more or less unpractical in ordinary life. Our Lord in His teaching always made prayer, not preparation for work, but the work. Thank God for all the marvelous organization there is in Christian work, for medical missions and finely educated missionaries, for aggressive work in every shape and form; but these are, so to speak, but wards to the lock, the key is not in any of our organizations; the key lies exactly to our hand by our Lord's instruction, "Pray ye therefore."
Read full article...