October 18
God's oaks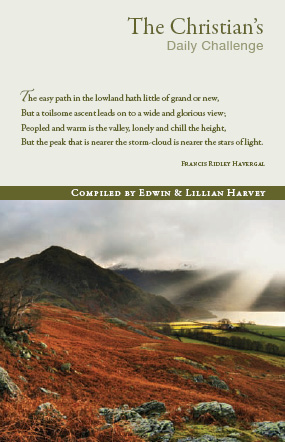 "After that ye have suffered . . . strengthen, settle you" (1 Peter 5:10).
"I was strengthened as the hand of the Lord my God was upon me" (Ezra 7:28).
When God means to grow an oak the acorn is not cast into a hothouse. It is flung into the outdoor earth and struggles bravely upward through the mountain sod. It strikes its roots far below the surface and takes mighty hold, as with subterranean cables. The winter comes down oft and again upon it. The tempest wrestles with its brawny boughs. And through the regimen of storm and gale it earns its imperial place—the monarch of the forest. God leaves the old tree to "try" it, and it comes out an oak!
Read full article...