November 20
Danger of ungodly alliances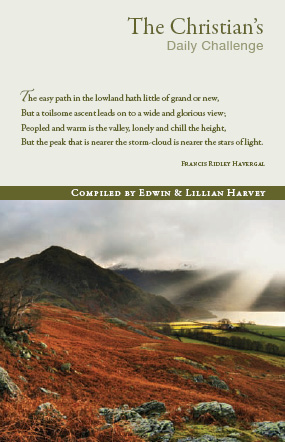 "Quit you like men, be strong" (1 Cor. 16:13).
God give us men! A time like this demands
Strong minds, great hearts, true faith, and ready hands.
Men whom the lust of office does not kill;
Men whom the spoils of office cannot buy;
Men who possess opinions and a will;
Men who have honor and who will not lie;
Men who stand before a demagogue
And scorn his treacherous flatteries without winking;
Tall men, sun-crowned, who live above the fog,
In public duty, and in private thinking.
—J. G. Holland.
Read full article...