November 15
Through God's threshing mill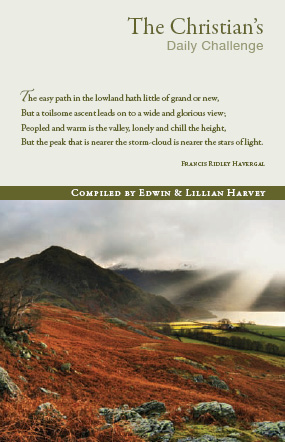 "For verily, when we were with you, we told you before that we should suffer tribulation; even as it came to pass, and ye know" (1 Thess. 3:4).
"These are they which came out of great tribulation, and have washed their robes, and made them white in the blood of the Lamb" (Rev. 7:14).
We all know, in a general way that this word "tribulation" which occurs not seldom in Scripture and in the Liturgy, means affliction, sorrow, anguish, but it is quite worth our while to know how it means this, and to question the word a little closer. It is derived from the Latin "tribulum"—that word signifying the thrashing instrument, or roller, by which the Roman separated the corn from the husks; and "tribulatio," in its primary significance, was the act of this separation.
Read full article...