January 21
Sermons in shoes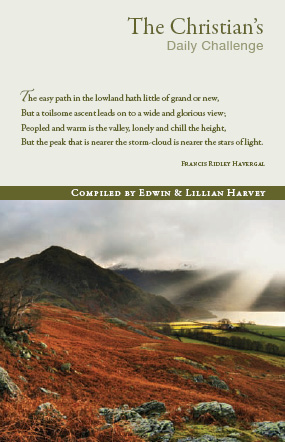 "But be ye doers of the word, and not hearers only, deceiving your own selves" (James 1:22).
"Do not ye after their works: for they say, and do not" (Matt. 23:3).
As every one of you is a preacher, and every life is a sermon, let me inquire of you: what sort of a sermon are you preaching? Do you find your texts in the shop or in the stock market, and preach that the chief end of life is to make money? Then you are making more converts to Mammon than to Christ. Do some of you preach that self-indulgence is the "one thing needful"? Then you will draw more to the pleasure party and the playhouse than you will to the prayer-meeting. 
Read full article...