December 13
Connection with the vine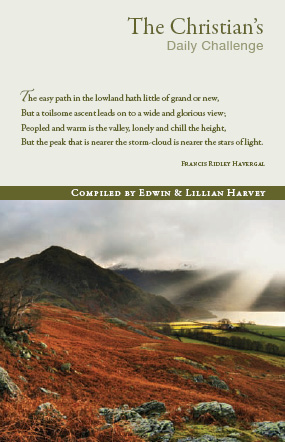 "And nothing shall be impossible unto you" (Matt. 17:20).
"I can do all things through Christ which strengtheneth me" (Phil. 4:13).
At a certain agricultural school in Western United States, one of the professors recently made some interesting experiments with a growing squash (a vegetable similar to a marrow). He fitted a harness of strap iron over the squash in such a way that, as the vegetable grew, the expanding iron harness would register the strength that the squash exerted upon it. Thus harnessed, the squash lifted at different stages of its growth weights of sixty, five hundred, eleven hundred, and eventually three thousand pounds. And all this marvelous power was made possible through just one thing—the connection of the squash with the vine.
Read full article...