August 19
The test of true humility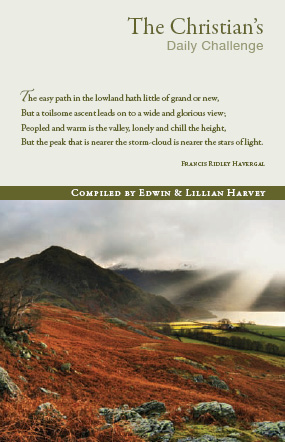 "Learn of me; for I am meek and lowly in heart: and ye shall find rest unto your souls" (Matt. 11:29).
"Walk humbly with thy God" (Micah 6:8).
Has the meekness and lowliness of Jesus captured your heart? The following points from an old French author will only increase your assurance if this is so. There are times when Satan will accuse the humblest soul of pride; times, too, when jealous friends will hurl insinuations to make it appear that your very best efforts are prompted by pride, rather than zeal for God and truth. How can you know whether these accusations are true or sent to test you? The following list of tests will help you to know:
The grand rule is to sound sincerely the ground of our hearts when we are not in the hurry of temptation. For if on enquiry:
We find it loves obscurity and silence;
Read full article...