November 26
Let your light shine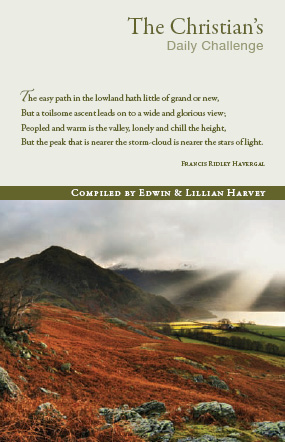 "Ye are the light of the world. A city that is set on an hill cannot be hid. Neither do men light a candle, and put it under a bushel, but on a candlestick; and it giveth light unto all that are in the house. Let your light so shine before men, that they may see your good works, and glorify your Father which is in heaven" (Matt. 5:14-16).
The Bible calls the good man's life a light, and it is the nature of light to flow out spontaneously in all directions, and fill the world unconsciously with its beams. So the Christian shines, I would say, not so much because he will, as because he is a luminous object. Not that the active influence of Christians is made of no account in the figure, but only that this symbol of light has its propriety in the fact that their unconscious influence is the chief influence, and has the precedence in its power over the world.

Read full article...