December 7
Strengthened hands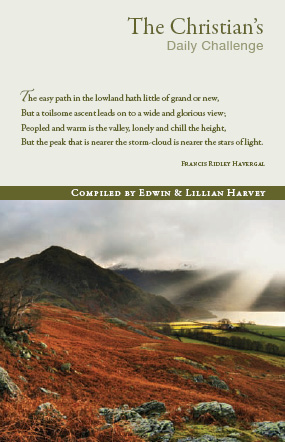 "O God, strengthen my hands" (Neh. 6:9).
"And he touched her hand, and the fever left her: and she arose, and ministered unto them" (Matt. 8:15).
One morning on waking, a woman charged with the care of a home began thinking of the day's simple duties. And as she thought they seemed to magnify and pile up. There was her little daughter to get off to school with her luncheon. Some of the church ladies were coming that morning for a society meeting, and she had been planning a dainty luncheon for them. The maid in the kitchen was not exactly ideal—yet. And as she thought into the day her head began aching.
Read full article...