March 29
Consult your guide book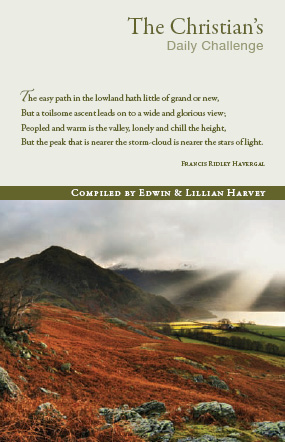 "For whatsoever things were written aforetime were written for our learning; that we through patience and comfort of the scriptures might have hope" (Rom. 15:4).
"For the commandment is a lamp; and the law is light" (Prov. 6:23).
If you want to hold the truth fast, and not let it slip, you must read, and read, and reread the Bible. You must constantly refresh your mind with its truths, just as the diligent student constantly refreshes his mind by reviewing his textbooks, just as the lawyer who wishes to succeed constantly studies his law books, or the doctor his medical works.
John Wesley, in his old age, after having read, and read, and reread the Bible all his life, said of himself: "I am homo unius libri"—a man of one book. The truth will surely slip, if you do not refresh your mind by constantly reading and meditating on the Bible.
The Bible is God's recipe book for making holy people. You must follow the recipe exactly, if you want to be a holy, Christlike person.
Read full article...