February 24
Action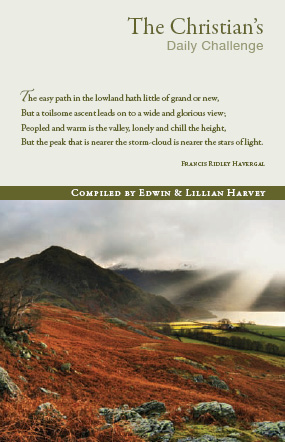 "Wist ye not that I must be about my Father's business?" (Luke 2:49).
"Not slothful in business; fervent in spirit; serving the Lord" (Rom. 12:11).
Christian life is action; not a speculating, or a debating, but a doing. One thing, and only one, in this world has eternity stamped on it. Feelings pass; resolves and thoughts pass; opinions change. What you have done lasts—lasts in you. Through ages, through eternity, what you have done for Christ, that, and only that, you are.
—F. W. Robertson.
Read full article...