September 24
Greatness in lowliness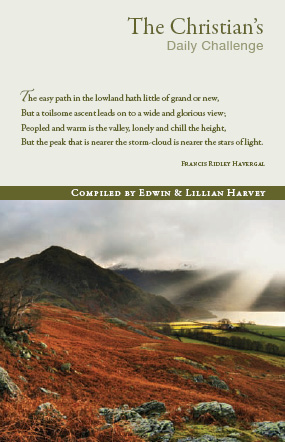 "But made himself of no reputation, and took upon him the form of a servant, and was made in the likeness of men" (Phil. 2:7).
"He humbled himself, and became obedient unto death" (Phil. 2:8).
When the Holy Guest abides within, the soul does not shun the way of the Cross, or seek great things for itself. It is content to serve in lowly as in lofty ways, in obscure and hidden places as in open and conspicuous places where waits applause. To wash a poor disciple's feet is as great a joy as to command an army, to follow as to lead, to serve as to rule—when the Holy Guest abides within the soul. Then the soul does not contend for or grasp and hold fast to place and power.
Read full article...