July 14
The absurdity of pride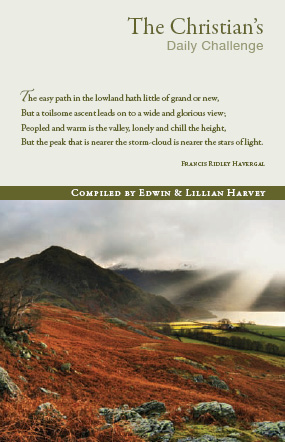 "For if a man think himself to be something, when he is nothing, he deceiveth himself" (Gal. 6:3).
"Mind not high things, but condescend to men of low estate. Be not wise in your own conceits" (Rom. 12:16).
"Pride," says Ruskin, "is at the bottom of all great mistakes. Nor does it require experience of life to prove the truth of the dictum. The worst of it, however, is that pride seems to blind its victims. They are unconscious of any responsibility for the wreckage around them. The callous self has the eyes of the heart fast closed to what is obvious to the onlooker. So, locked up in steel, the proud soul wounds and knows it not; alienates and wonders at the shrinking; struts through life, losing and unconscious of its loss; instructing, but uninstructed. For herein does Nature avenge herself upon the man who erects himself above his kind. The proud heart and lofty mountain are always barren."
Read full article...