July 15
The Word necessary to prayer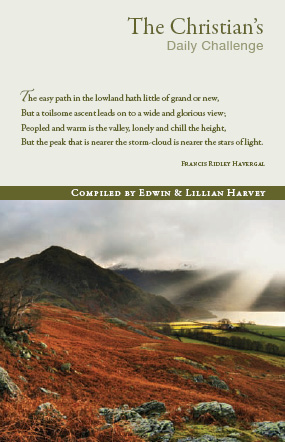 "If ye abide in me, and my words abide in you, ye shall ask what ye will, and it shall be done unto you" (John 15:7).
"I have done all these things at thy word. Hear me, O Lord, hear me. . . . Then the fire of the Lord fell" (1 Kings 18:36-38).
The verse before us shows the important connection existing between a full knowledge of the Word of God and successful prayer. Those prayers only will be answered which are in harmony with the revealed will of God. Many of us have heard earnest, but ignorant believers praying for things clearly contrary to the revealed purposes of God. Again a full knowledge of the Word will often bring to our recollection appropriate promises, and thus enable us to pray with faith and confidence.
Read full article...