July 12
Deliver God's messages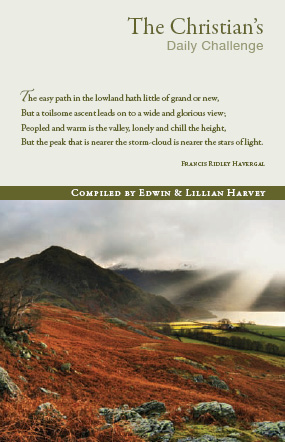 "Thou shalt go to all that I shall send thee, and whatsoever I command thee thou shalt speak. Be not afraid of their faces: for I am with thee to deliver thee, saith the Lord" (Jer. 1:7-8)
"Then the Lord put forth his hand, and touched my mouth. And the Lord said unto me, Behold, I have put my words in thy mouth" (Jer. 1:9).
There comes a day when all voices, soft or terrible, that man has heard, grow still, to let henceforth only one be heard, which cries to him: "Go! go now and be a witness of the things you have heard! Go! I send you forth as lambs among wolves! Go! I send you toward men whose brow is harsh, whose heart is wicked! Fear nothing, I shall embolden your face. I shall give you a heart of brass and a forehead of diamond."
Read full article...