June 17
The seriousness of wrong advice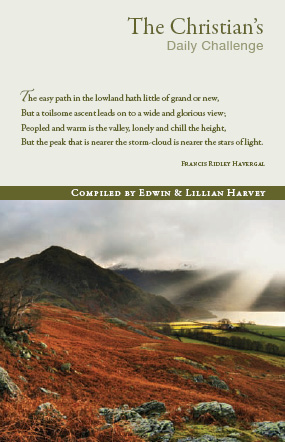 "For our rejoicing is this, the testimony of our conscience, that in simplicity and godly sincerity, not with fleshly wisdom, but by the grace of God, we have had our conversation in the world, and more abundantly to you-ward" (2 Cor. 1:12).
"Give therefore thy servant an understanding heart . . . that I may discern between good and bad" (1 Kings 3:9).
Counsel is good; any man that thinks he does not need it is a fool or worse. But counsel in order to be good must come from a reliable source.
I may be called a preacher of divine truth; I may be a teacher of the young; I may be a parent called to instruct my children in the things of God; I may be simply one friend giving advice to another in some perplexity of conscience, some difficulty of faith, some doubt as to the path of duty. In any of these capacities, it is sadly possible that I may only lead astray, unless I myself am unmistakably and consciously and continually taught of God.
Read full article...