July 6
Watered gardens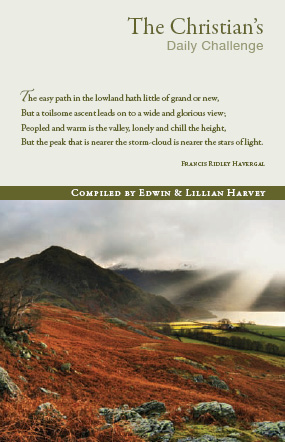 "I the Lord do keep it; I will water it every moment: lest any hurt it, I will keep it night and day" (Isa. 27:3).
"He found him in a desert land, and in the waste howling wilderness; he led him about, he instructed him, he kept him as the apple of his eye" (Deut. 32:10).
"And he shall be like a tree planted by the rivers of water, that bringeth forth his fruit in his season" (Psa. 1:3).
Oh, to have one's soul watered by the Holy Spirit, uniformly—every part of the garden having its own stream; plentifully—sufficient refreshment coming to every tree and herb, however thirsty by nature it may be; continually—each hour bringing not only its heat, but its refreshment; wisely—each plant receiving just what it needs! In a garden you can see by the verdure where the water flows, and you can soon perceive where the Spirit of God comes.
—C. H. Spurgeon.
Read full article...