February 28
Wounded to be fruitful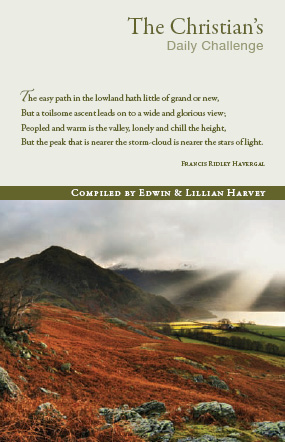 "Every branch that beareth fruit, he purgeth it, that it may bring forth more fruit" (John 15:2).
"Now no chastening for the present seemeth to be joyous but grievous: nevertheless afterward it yieldeth the peaceable fruit of righteousness" (Heb. 12:11).
It is said that when Mr. Cecil was once walking, in deep dejection of spirit, in the Botanical Gardens at Oxford, his attention was arrested by a fine pomegranate cut almost through the stem. On asking the gardener the reason, he got an answer which explained the wounds of his own bleeding spirit. "Sir," he said, "this tree used to shoot so strong that it bore nothing but leaves. I was, therefore, obliged to cut it in this manner, and when it was almost cut through then it began to bear plenty of fruit."
—Denton.
Read full article...