July 8
Strengthened through testings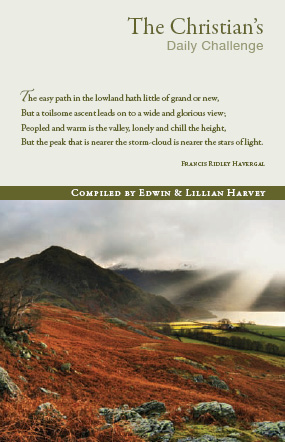 "We glory in tribulations also: knowing that tribulation worketh patience; And patience, experience; and experience, hope" (Rom. 5:3-4).
"God left him, to try him, that he might know all that was in his heart" (2 Chron. 32:31).
A gentleman once asked George Müller how to have strong faith, and that mighty man of God, whose faith has for many years been a worldwide marvel, replied: "The only way to learn strong faith is to endure great trials." And then to this gem of spiritual truth he added, "I learned my faith by standing firm amid severe testings." James made the same statement when he wrote, "Count it all joy when ye fall into divers temptations." Why? "Knowing this, that the trying of your faith worketh patience." To what end? "That ye may be perfect and entire, wanting nothing." Perfect through perfect testings.
Read full article...