July 11
The zest of uncertainty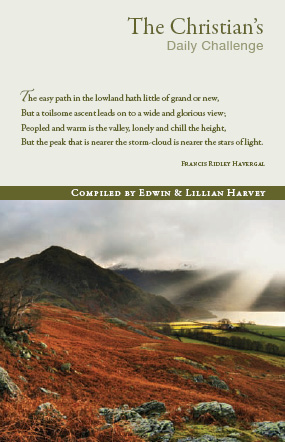 "And he went out, not knowing whither he went" (Heb.11:8).
"The wind bloweth where it listeth, and thou hearest the sound thereof, but canst not tell whence it cometh, and whither it goeth: so is every one that is born of the Spirit" (John 3:8
"It doth not yet appear what we shall be" (1 John 3:2).
We are apt to look upon uncertainty as a bad thing, because we are all too mathematical and common sense. The nature of spiritual life is that we are certain in our uncertainty, consequently we do not make our "nests" anywhere spiritually. Immediately we make a "nest" out of an organization or a creed or a belief, we come across the biggest of all calamities, the fact that all certainty brings death. G. K. Chesterton, that insurgent writer, pronounces all certainties "dead certainties."
Read full article...